Pull Request Attention
The Pull Request Attention app aims to help developer teams to know who is responsible for looking at the Github pull requests.
This simple automation can help you to know in which pull requests you need to pay attention, stop hacking the Github filters, don't worry about maintaining your own list, just let the Pull Request Attention app do the work.
Just try it and stop wasting time, it's free for public projects, so that you can try it as much as you need.
Install in on Github.
Example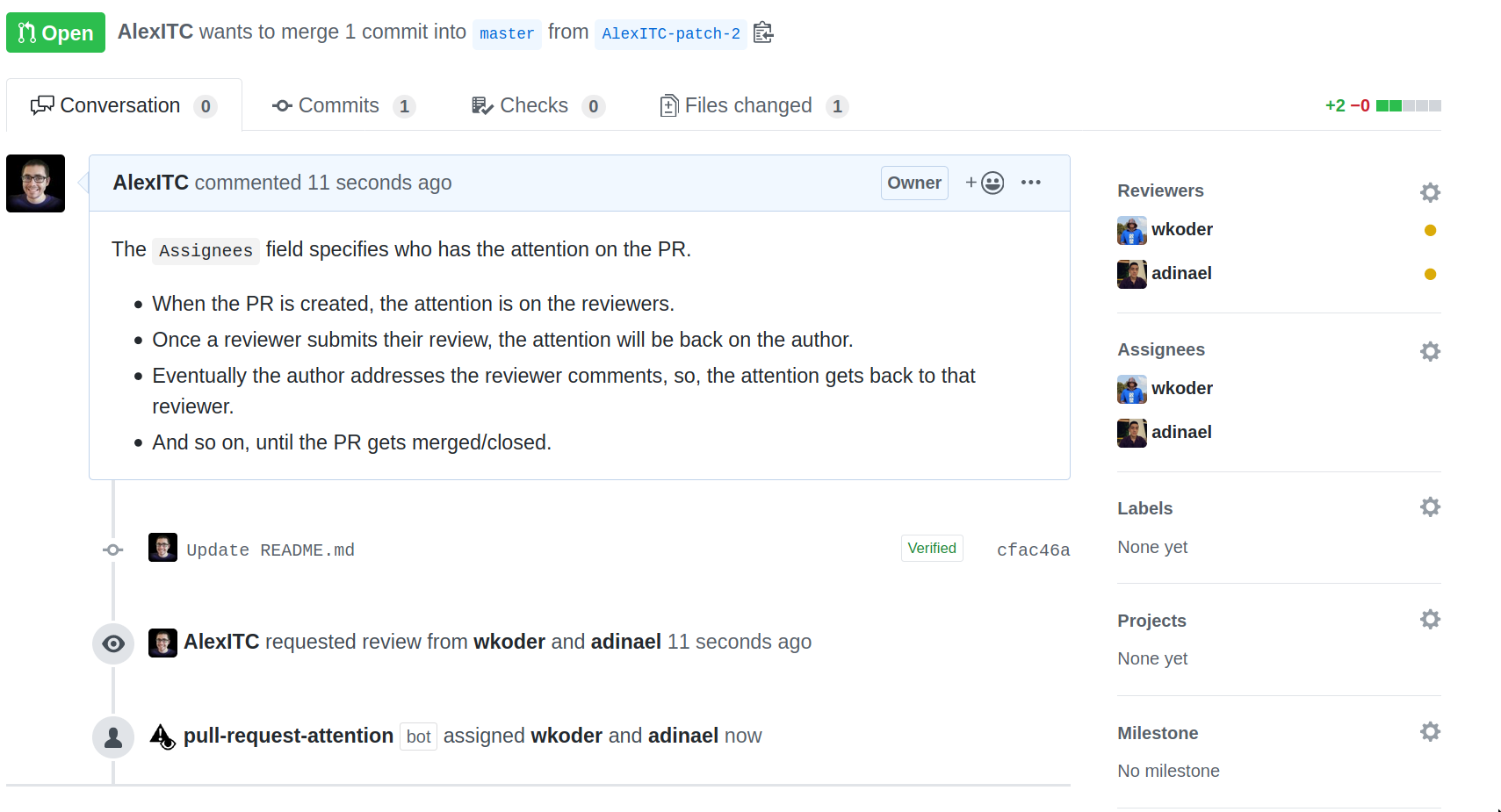 Plans
We have two plans for the app
Free for public projects
Just enjoy it on any public project.
Install in on Github.
Premium for private projects
Be sure to try the free version as much as you need before committing to the premium plan.
If you are ready, upgrade to the premium plan by contacting us to prattention@wiringbits.net to find your preferred paying method (we accept Bitcoin!).
What you get:
Everything on the free plan.
A flat fee for as many projects as you need.
Get support on less than 24h on weekdays.
Priority on feature requests.
Pricing
Monthly: $79 USD.
Yearly: $499 USD per year (save $449!).
---
Do you like this? You may like codepreview.io